8-Time Canadian Long Drive National Champion
Lisa Longball
Peak Performance Keynote Speaker, Golf Celebrity, Brand Ambassador
LISA "LONGBALL"
As an 8-Time Canadian Long Drive National Champion, she is an exciting, motivating and sought after Peak Performance Keynote Speaker.  She always gives actionable strategies to help Corporations and Individuals alike to stay at the top of their game and perform at the highest level, year after year.  Her passion ignites the room.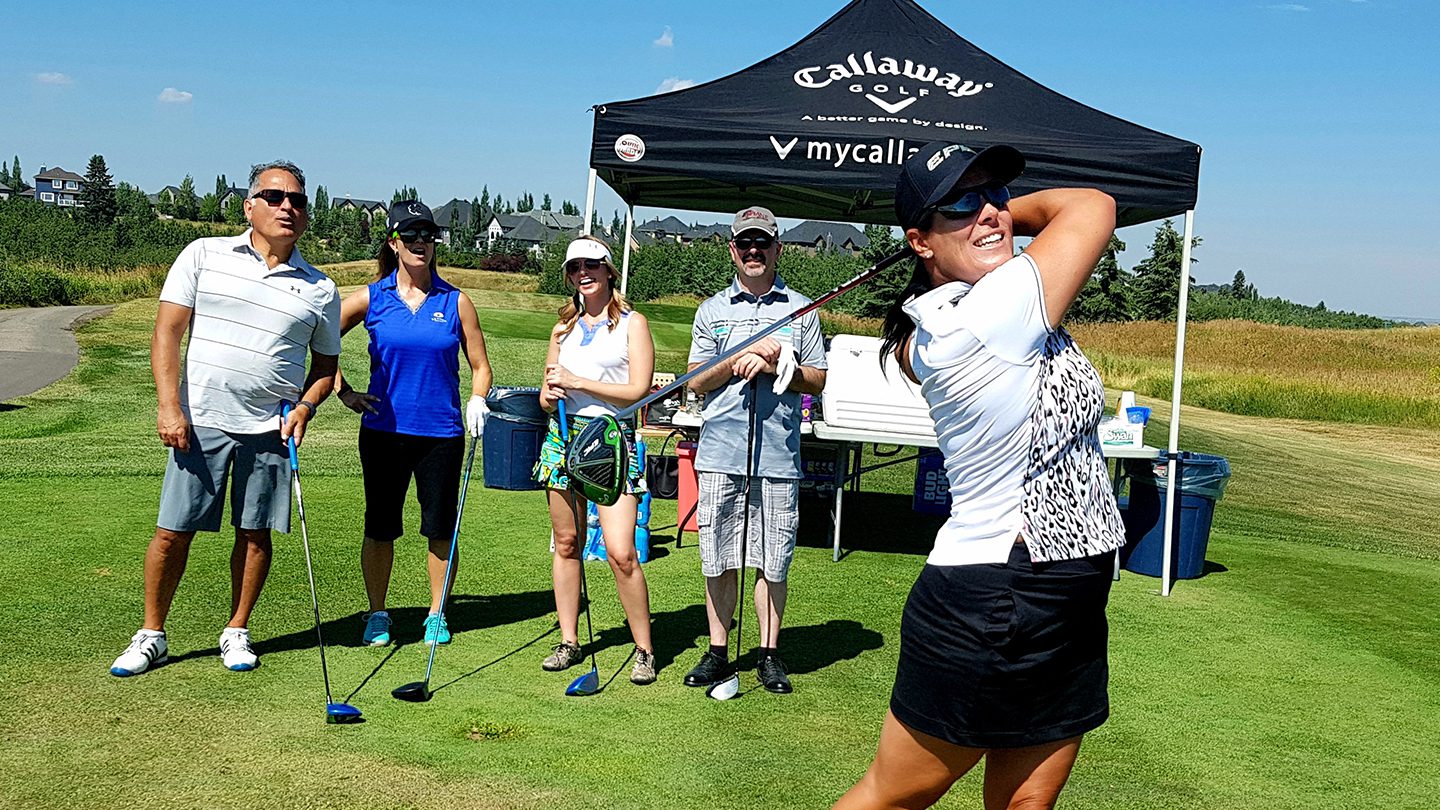 GOLF ENTERTAINER
Lisa is a popular and unique addition at Corporate and Charity Tournaments each year. She has performed at over 500 events across North America, Lisa conducts Power Tips Clinics, Hits Balls and Entertains Guests on a Hole, Speaks at and/or Emcees dinners and plays in Pro Ams. Contact Lisa to learn her availability for your next event.
BRAND AMBASSADOR
As a Brand Ambassador for leading brands such as Callaway Golf, Golf Town and Nike Vision, Lisa brings an enthusiastic, energetic and vibrant voice to the men and women of the Golf World.  Her influence in the Golf Community is well known throughout North America.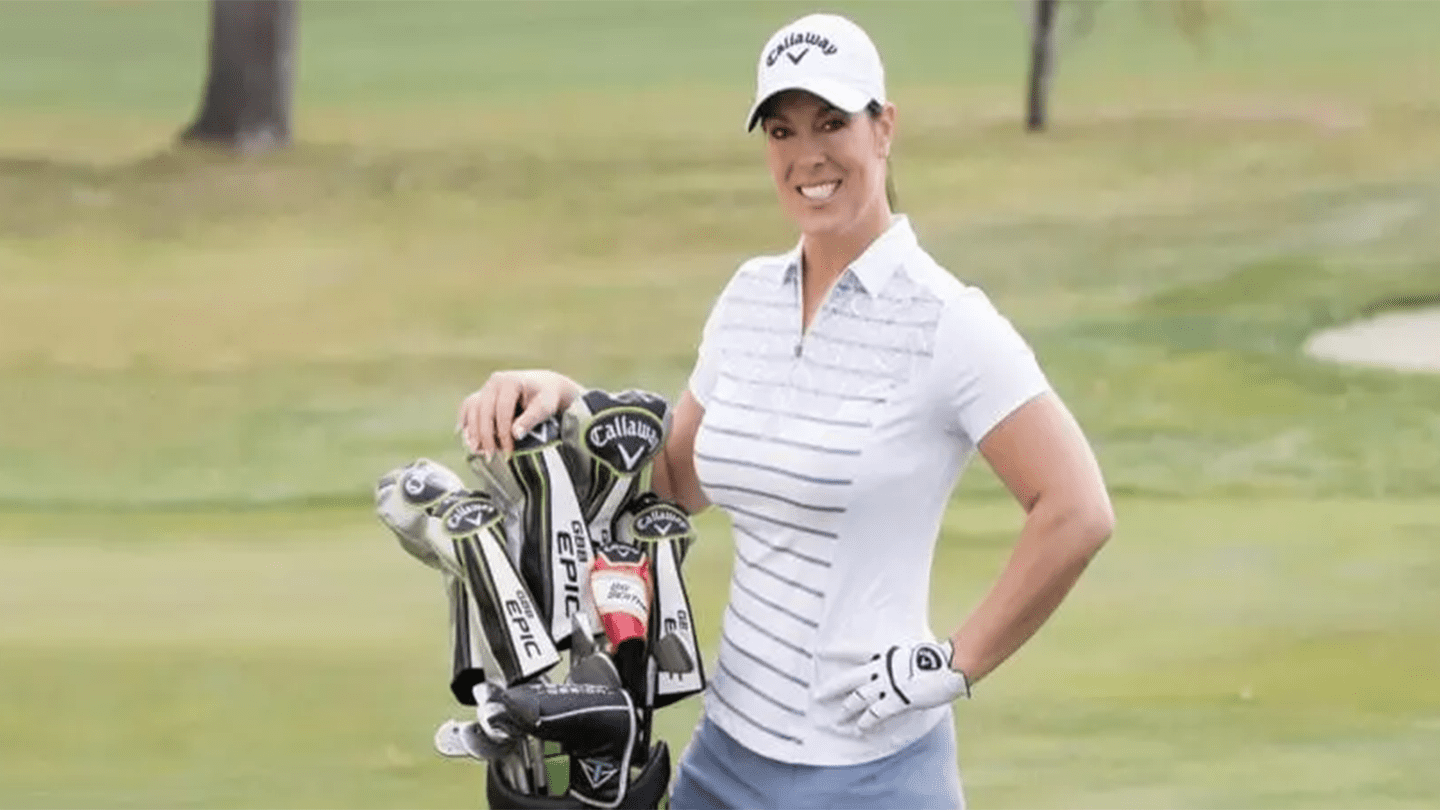 Keynote Speaker
Peak Performance Specialist
What Drives You?
Being clear and committed to your goals determines how far you will go and what success you are able to achieve.  As an 8-Time Canadian Long Drive Champion, Lisa Longball will inspire and guide you through this process.
Lisa is a highly sought after Keynote Speaker that specializes in Peak Performance and Resiliency. Book Lisa Longball as your KEYNOTE SPEAKER at your next Conference, Meeting or Convention.
Instructional Video
Ready to shave 6 strokes off your game?
Lisa has taught THOUSANDS of golfers across North America how to add DISTANCE to every club in their bag!  Now you can learn from Lisa anytime, anywhere with her instructional video of Top 10 Tips to a Longer & Straighter Game. Take LISA everywhere you go – on your computer or smartphone. This Video is the perfect GIFT for the Golfer in your Life!
Lisa Longball Golf Schools
Across Canada and the USA
Lisa has a strong passion to help women of all skill levels how to hit the ball LONGER, STRAIGHTER and BETTER, not with just the driver but with ALL of their clubs.  Lisa's successful clinics have been taught at PGA Tour and Champions Tour events along with numerous high profile corporate and charity golf tournaments.  Now you can learn all of Lisa's Tips, Tricks and Techniques!
Book Lisa - Bring Life & Vitality to Your Event
"Lisa is simply a ball of energy! Her enthusiasm, spirit and stories brought the crowd to their feet for the first standing ovation in 18 years at this insurance conference.  Lisa does her homework. She is always well prepared, well researched and goes the extra mile, which allows her to connect and target her message in a meaningful and effective manner.  With Lisa, you not only get an AMAZING speaker, but you also get a person that will interact with the group and become another advocate for you and your message.  We can't wait to work with her again!"
Mark  Mickovski – ivari
Preview Lisa Longball Top 10 Tips
Lesson 03: Posture
Take a preview of just one of the incredible tips Lisa teaches you from her fabulously popular Top 10 Tips Video 
Book Lisa Longball
As your KEYNOTE SPEAKER or GOLF ENTERTAINER for your Corporate, Charity or Golf Event.
Lisa is also available for BRAND SPONSORSHIP discussions, and PRESS INTERVIEWS.
Contact Lisa About Your Event